Ladies, have you ever thought about a brain-healthy diet? The director of the Women's' Brain Initiative and associate director of the Alzheimer's Prevention Clinic at Weill Cornell Medicine wrote a great article with 8 steps to maximize nutrients taken in and keeping the female brain young and energized which protects us against germs, reducing menopause symptoms, and protecting the heart while also supporting the microbiome.
Taking these steps before any cognitive decline is best, but you can start now and you'll still be at an advantage. We as women need to do what we can to maintain optimal health.
8 Steps for Brain Health
Step 1 - Manage your carbs
Three golden rules: 1. Vegetables should make up half of your plate. 2. Eat whole grains. 3. Eat Legumes and starches.
Step 2- Get to know the phytoestrogens
Phytoestrogen refers to estrogen that comes from a plant. Two major types: Isoflavones and lignans
Step 3-Protect the brain with antioxidants
Antioxidants fight free radicals. If you aren't' familiar with free radicals they are harmful to our bodies and we encounter them every single day. They have been linked to aging and illness. Free radicals come from toxins in products, foods and our environment. They get into our bodies and steal electrons from parts of cells like DNA, proteins, and cell membrane. It's called oxidation. Antioxidants help stop the oxidative damage. Remember when your diced apple turns brown? That's the oxidation process. So how do we fight these free radicals? I do it by drinking Ningxia Red every day. It is made from Ningxia wolfberries harvested in Northern China.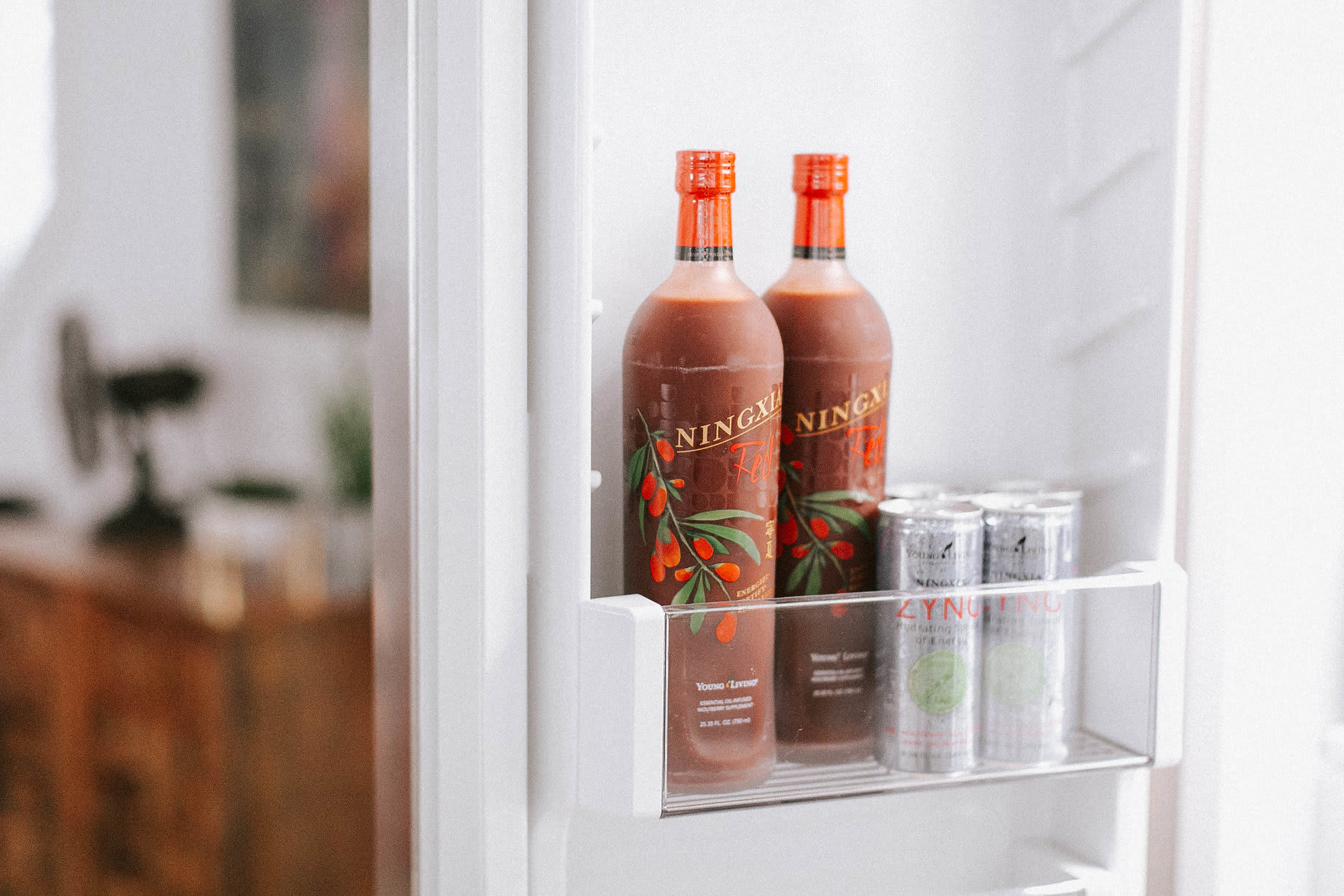 So what is Ningxia Red? It is a powerful nutrient-rich drink infused with antioxidant-providing superfruits and powerful essential oils. It's made with the highest antioxidants in the world and you only need 1 to 2 oz per day, although I have been known to turn up the bottle and chug it It's that good! I also have a Ningxia smoothie recipe that is amazing! My 4-year-old granddaughter asks for a smoothie every time she comes over which is about 4-5 times per week.
Check out what's in this incredible antioxidant blend: Cherry, Pomegranate, Plum, Blueberry, Aronia, and the puree from the Ningxia Wolfberry. The Ningxia berry is high in fiber and protein (protein content is approximately 13%). The Wolfberry also contains amino acids high in antioxidants, and the highest whole food source of potassium.
Here are some cool facts…The antioxidant value in ONE cup of Ningxia Red is equal to approximately:
4 cups of purple grapes
1 cup of wolfberries
5 whole cherries
½ cup blueberries
75 pomegranate arils
½ plum
¼ cup aronia berries
You would have to eat all of the above to equal the antioxidants in 1 cup of Ningxia Red!
Step 4-Choose the right fats
The most important thing to sustain your brain is to not eat processed foods. Processed foods lead to an increase in cancer. Polyunsaturated fatty acids are good for the brain. These include omega-3s and omega-6.
I take Omegize3 and it is important because our bodies do not synthesize certain fatty acids. The fish oil in this supplement contains EPA and DHA. It also contains a high-quality source of CoQ10 and Vitamin D3. This supplement is for you if you want to ensure an adequate amount of essential fatty acids.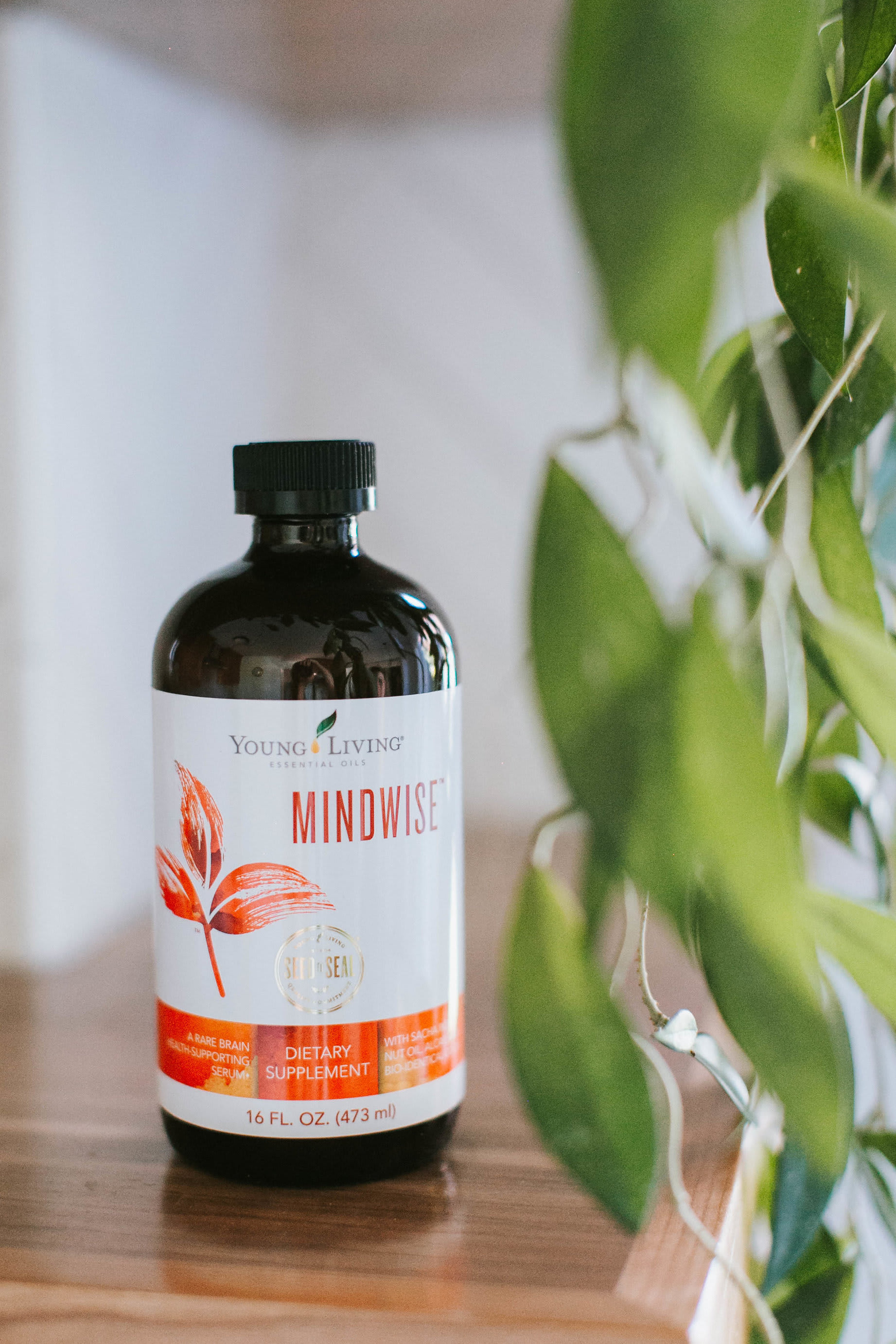 Mindwise supports normal cardiovascular health, as well as, cognitive health. It's cold-pressed from sacha inchi seeds harvested from the Peruvian Amazon and other medium-chain triglyceride oils. It contains omega-3 fatty acids and unsaturated fatty acids. It also uses a combination of fruit juices and extracts, turmeric, and pure essential oils for heart and brain function.
Step 5-Feed your microbes
Did you know that 98% of diseases come from the gut?
We need probiotics, probiotics, and fiber-rich foods. Did you know that 1/3 of your entire nervous system is found in your gut?? Yeah, crazy, l know! It's called your enteric nervous system. If this system goes down, everything goes with it. So it is so important to provide support to this system! A good Probiotic is a must!
Probiotics are like guardians to your body. They help support "good bacteria" in your digestive tract to help keep your immune system boosted up and protect your system from invaders. If your system is perfect any partially hydrogenated oil, any artificial sweeteners, cokes, candy, for you or the baby or child and those bacteria get destroyed. Stress kills off the bacteria too because of the change in the pH in the gut.
Life 9 is a high-potency probiotic. It builds and restores core intestinal health by providing NINE clinically proven probiotic strains including two advanced super strains to enhance intestinal health, sustain energy and improve immunity. Life 9 contains 17 BILLION active cultures and improves colonization up to 10 times.
They include:
1 Lactobacillus acidophilus
2 Bifidobacterium lactis
3 Lactobacillus plantarum
4 Lactobacillus rhamnosus
5 Lactobacillus salivarius
6 Streptococcus thermophilus
7 Bifidobacterium breve
8 Bifidobacterium bifidum
9 Bifidobacterium longum
Take one of these at bedtime to support gut health. For more info on gut health, you can look up "leaky gut syndrome.
Kidscents MightyPro is designed for kiddos, but adults can take it too! It's a great replacement if the adult probiotic is out of stock and it perfect for traveling.
The probiotics in this supplement come from 7 different bacterial strains and there are 8 billion active, live cultures. The prebiotics are from wolfberry fiber and fructooligosaccharides. This vegan formula is simple to carry with you because of the individual sachets.
Pour it into your mouth like a pixie stick or add it to yogurt, applesauce, smoothie, etc.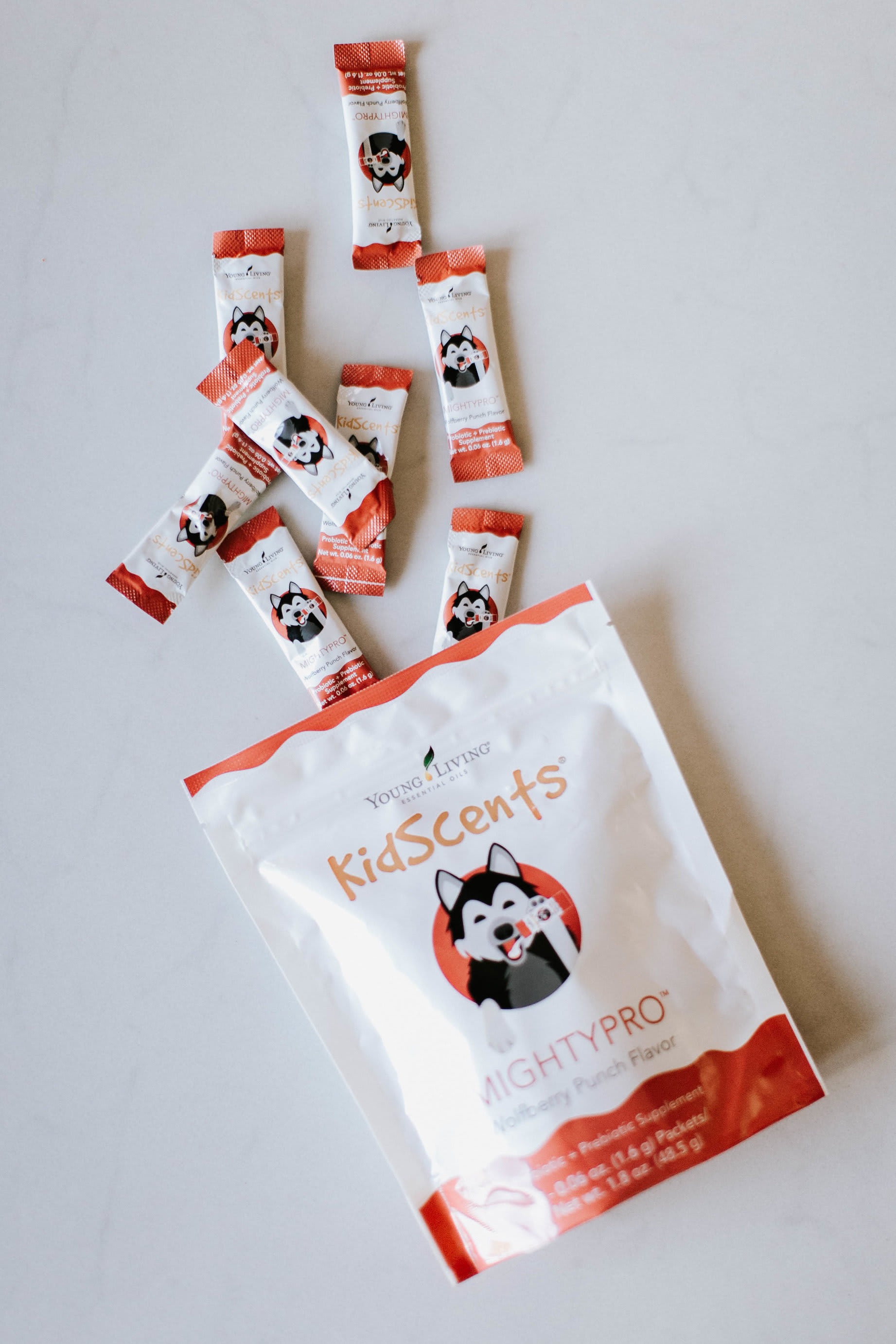 Step 6-Watch alcohol and coffee intake- and fill up with water
The article stated studies have shown alcohol can increase the risk of hot flashes and for some women, breast cancer. Drinking too much alcohol can lead to weight gain. Red wine is okay for most women.
I personally only drink Ningxia and water. Occasionally I'll take a swig of apple juice but rarely happens. Growing up I drank sodas every day and snacking on dry cereal after school. When I was in high school I would eat two Big Macs and french fries each time I went to McDonald's. The good news is I only weighed 90 pounds. If I ate like that now, that would not be the case! My 2 Big Mac and soda days ended when I started dating my now-husband of 31 years. He was a bodybuilder at the time and he cut out the sodas and the double Big Mac attacks. From then on I became an H2O consumer. Our kids were raised drinking only water, but if we were out to eat and the Kids Meal came with a soda, it was their lucky day!
I love the taste of water and I add Vitality essential oils to my 64 oz tumbler every day. I love Lemon, Peppermint, and Grapefruit vitality oils. Lemon Vitality oil is a natural cleanse so it's great for immune support and aids in digestion. Peppermint Vitality oil is also great for digestion. Grapefruit Vitality oil does a body good as it is good for weight management. Recently, I discovered and started adding Caraway Vitality oil as an appetite suppressant. Each of these oils has many other uses, but these are the reasons I add then to my water.
Step 7-Go organic, as much as you can
We are exposed to so many ingredients and substances that interfere with our hormones. Yes, it's more expensive, but our health is so important. We have one body and we must treat it well. If you have to choose which organic foods to buy choose produce. My husband and I switched to organic foods 5 months ago. We use Young Living's Fruit and Veggie Soak to clean our produce. There's also a mini spray bottle of Fruit and Veggie wash which is perfect when you of one or two pieces to clean. You would be amazed at how dirty the water is after you clean your produce with Fruit and Veggie Spray. It removes more dirt than water and your food lasts longer which is a great bonus! It's a must for Halloween pumpkins!
Step 8-Eat less
I'm sure this is not surprising. Research indicated reducing the amount you eat can improve cognitive capacity, reduce cellular aging, and improve longevity. After changing my eating habits several years ago, I get full much faster and I'm hungry every two hours, therefore, I eat every two hours and never feel stuffed.
It is easy to start a healthy lifestyle with all-natural supplements. Young Living offers products for a healthy lifestyle including personal care, makeup, food, sun protection, CBD oil, baby products, pet products, and all infused with 100% Pure Therapeutic Grade oils.
Wholesale prices are available on all products when you enroll with any of the 5 Starter Kits. There are several options to choose from. There is even a Thieves Starter Kit to give you and your family the power of antioxidants. You can also enroll as a retail customer and receive the benefits of an all-natural lifestyle free of harmful chemicals and toxins.
Plus you will love being a part of the Young Living community. Everyone helps and supports each other like family. Head to my website to learn more!
Comments are currently closed
Subscribe to My Updates
Here's some information about the list that you're signing up for. It will populate the description from their account.
Free Email Class: Essential Oils 101
Learn all the basics on essential oils in my FREE Essential Oils 101 Email Course. I'll also share DIY beauty and skin care recipes, homemade cleaners and other practical uses for essential oils to help you save money too.
Ready to begin a healthier life?
Get a Starter Bundle and SAVE!
Most of us begin our journey by choosing a Young Living Starter Bundle. The bundles offer considerable value for your money and they contain enough full-size items to ensure initial success using Young Living.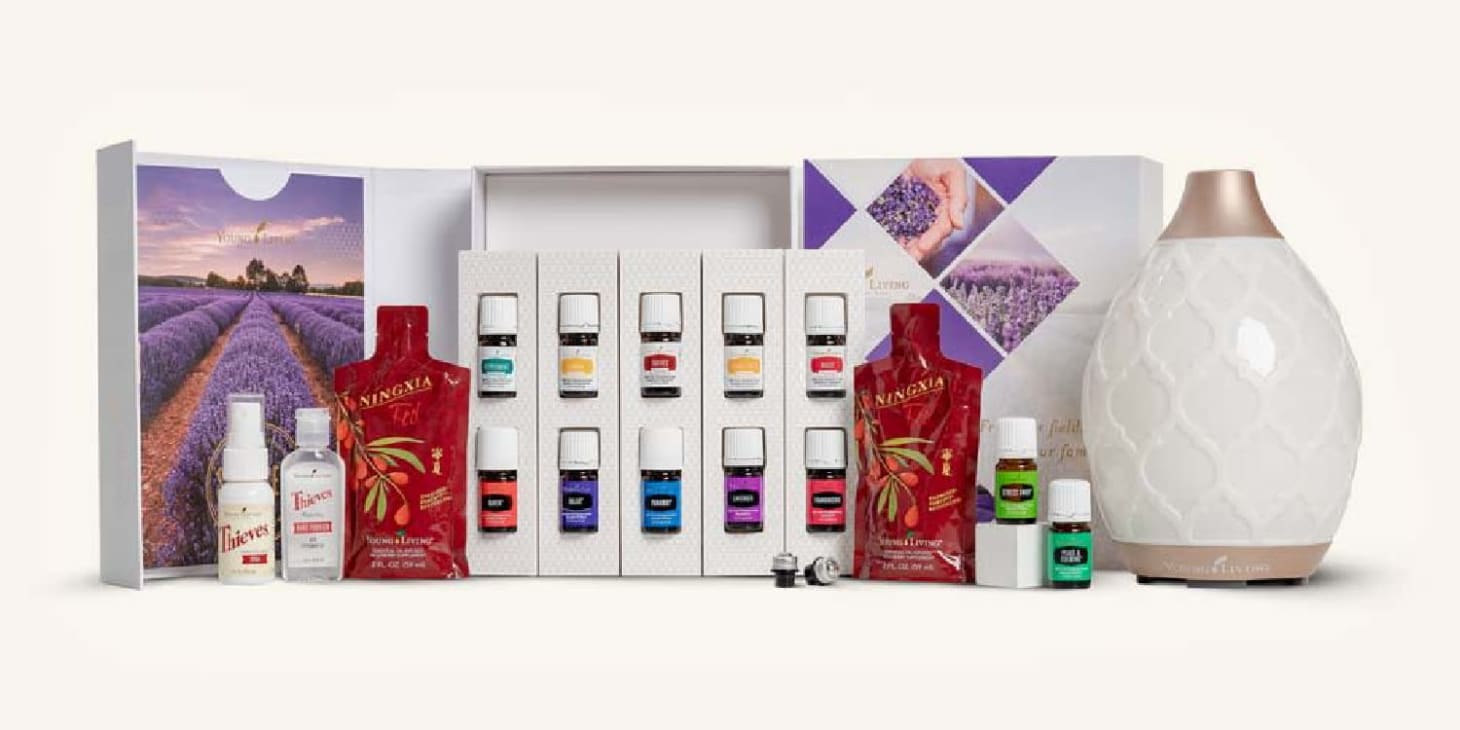 Check It Out
For Home, health, & fitness
Products for Everyone!
These products celebrate the harmony between nature, body, mind, and soul. Have you noticed that walking through lavender fields or a pine forest seems to instantly awaken your senses — from the energizing aromas to the feelings of well-being the smell evokes? Young Living infuses this into everything they create.
Next Event Title
This is a description of the event pulled from the user's account, talking about how awesome it is going to be.