Immunity and Teaching with Zoom During COVID-19
Teaching with Zoom
This week marks my second week of teaching special education classes on Zoom. It was great to see all my students, but it's definitely very different and not without challenges. I teach reading, writing and math to 1st through 4th graders, and my groups range from 2 – 6 students at a time. Children are eating breakfast or lunch depending on their class time, wearing shower caps, flipping backwards on their bed, watching family members walk around, dogs barking, asking to go the bathroom, and parents calling out answers in the background when I ask their child to solve a math problem. At times it's comical, and I'm used to distractions in the classroom, but these eLearning distractions are different.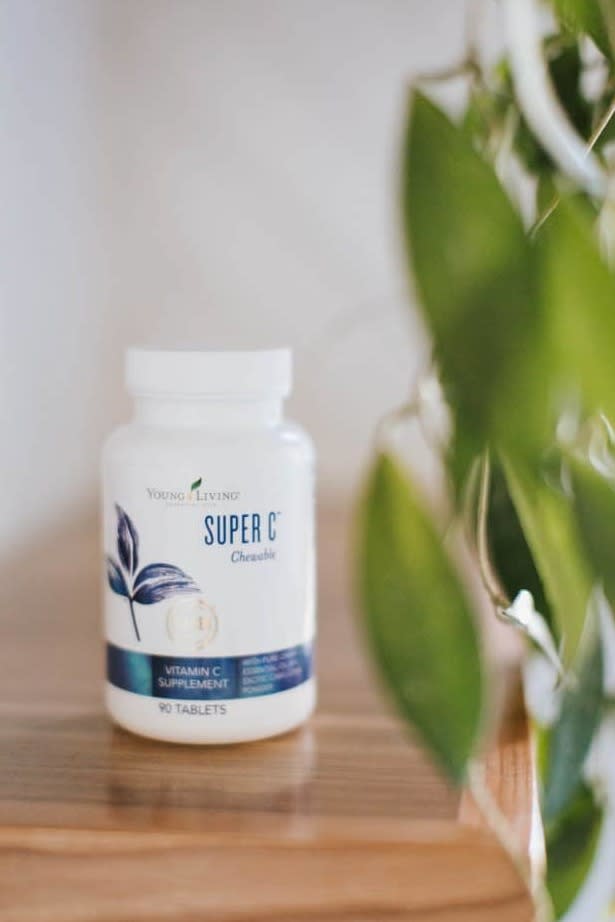 COVID-19
Due to the pandemic of COVID-19, the entire world has had to pivot. Things are no longer the same. We all know life throws curveballs, but who would have thought the world would be dealing with the Coronavirus. Our normal will not return and we all have to adjust to the new normal. There has been much heartache during this pandemic, but we are also seeing people around the world rise up and help mankind. The distractions and busyness we used to face have been replaced by focusing on helping others and spending quality time with our loved ones.
We have also focused more on our health and how to protect ourselves. Prior to COVID-19, I don't believe people focused as much as they should on health and maintaining wellness. It's extremely important to pay attention to the ingredients in personal care products, makeup, and cleaning products. Supplements for immunity are very important. There are natural supplements that are beneficial for our immune system. Pharmacist, Dr. Lindsey Elmore, shares several nutraceuticals that are useful in building our immunity. The leading cause of death is acute respiratory distress syndrome (ARDS). ARDS is caused by pro-inflammatory immune cells in the respiratory tract. Inflammation can be a major complication for some people.
Comments are currently closed
Subscribe to My Updates
Here's some information about the list that you're signing up for. It will populate the description from their account.
Free Email Class: Essential Oils 101
Learn all the basics on essential oils in my FREE Essential Oils 101 Email Course. I'll also share DIY beauty and skin care recipes, homemade cleaners and other practical uses for essential oils to help you save money too.
Ready to begin a healthier life?
Get a Starter Kit and SAVE!
Most of us begin our journey by choosing a Premium Starter Kit. The kits offer considerable value for your money (significantly lower than paying retail), and they contain enough full-size items to ensure initial success using Young Living.


Check It Out
For Home, health, & fitness
Products for Everyone!
These products celebrate the harmony between nature, body, mind, and soul. Have you noticed that walking through lavender fields or a pine forest seems to instantly awaken your senses — from the energizing aromas to the feelings of well-being the smell evokes? Young Living infuses this into everything they create.
Next Event Title
This is a description of the event pulled from the user's account, talking about how awesome it is going to be.